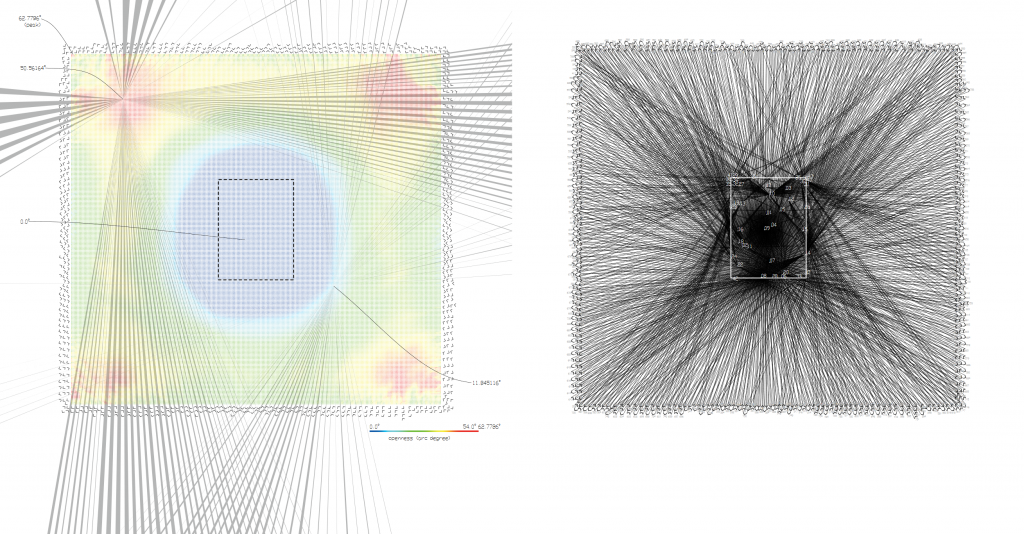 Deep forest for grasshoppers
LIXIL eye No.19

Talk about "Engineered Design" 10+1 web.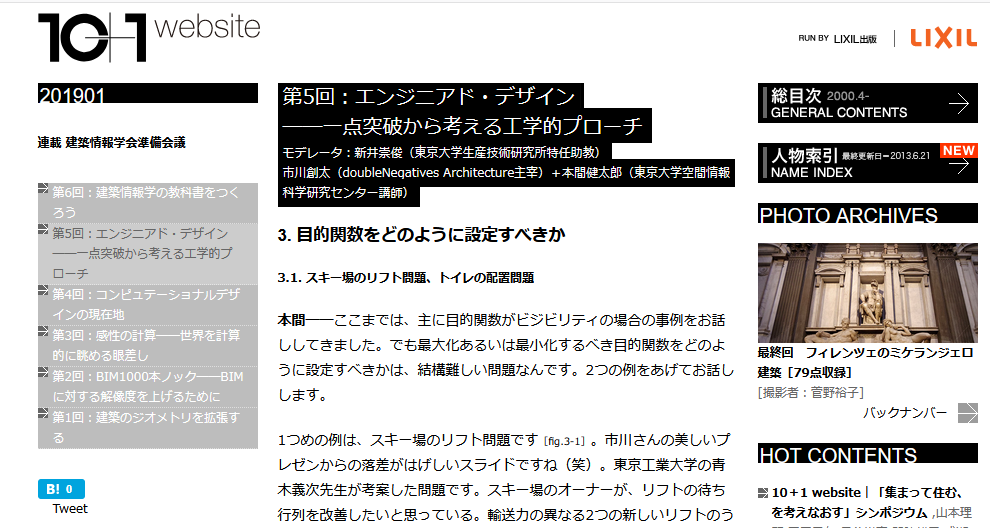 Sota Ichikawa interview about the design process of "House in Nagohara"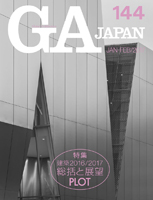 Sota Ichikawa, wrote article about "mapping in architectural design process" for 10+1 web.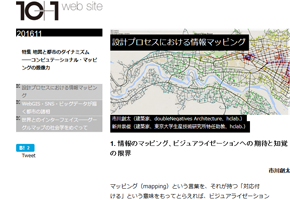 "HUGO" is introduced on GA Houses 146 project 2016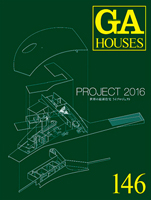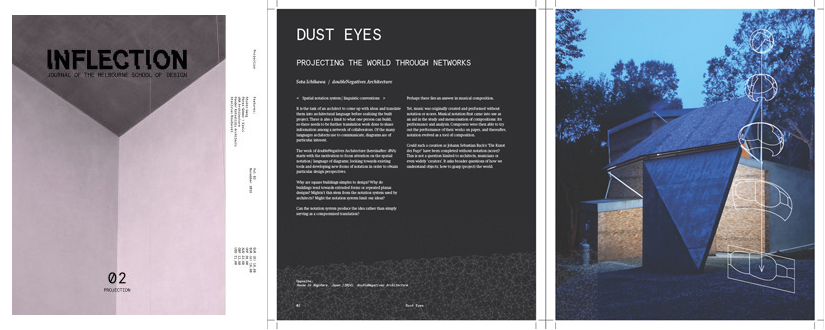 Sota Ichikawa is writing for Australian Journal "INFLECTION 02" about dNA's architectural design method / concept called "Dust Eyes".

"House in Nagohara" is introduced on the book "The Japanese House Reinvented" from Monacelli press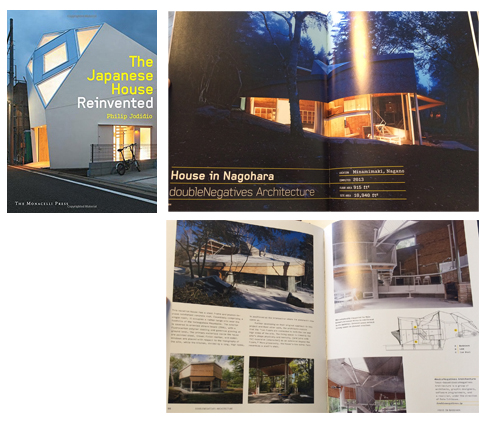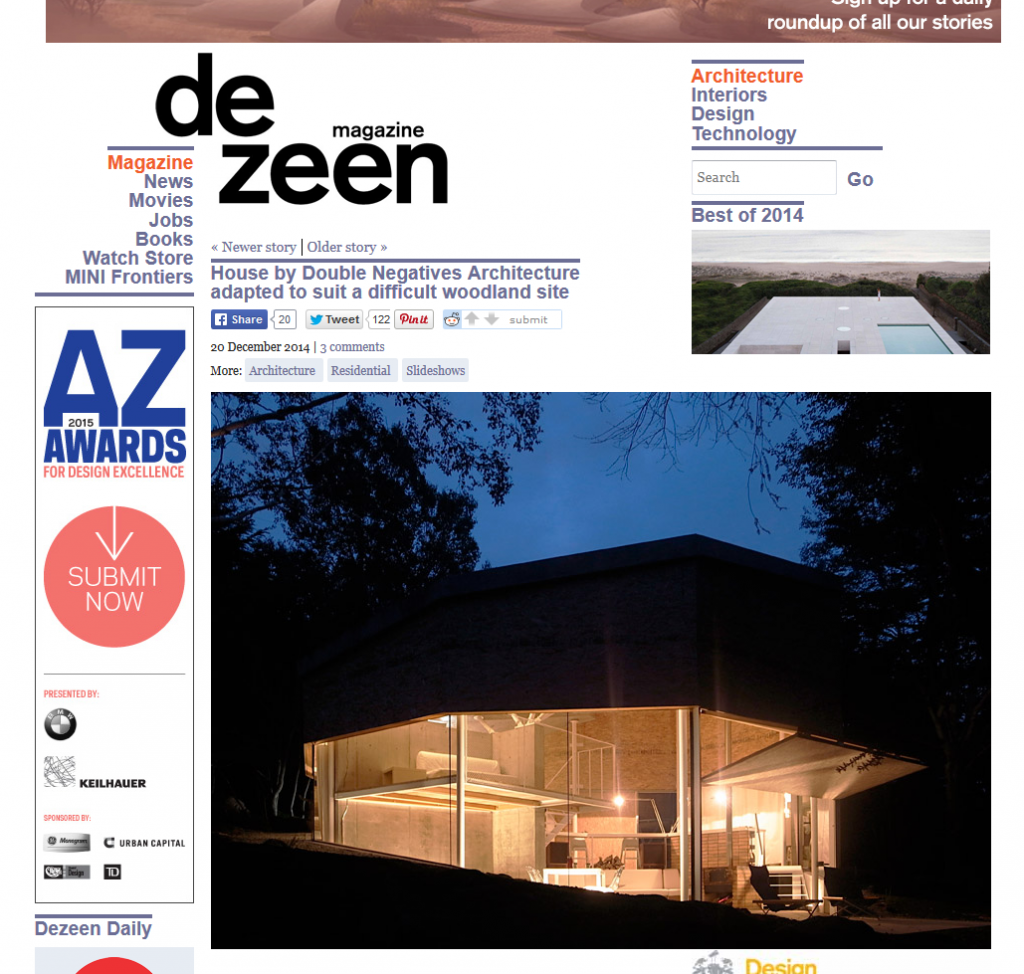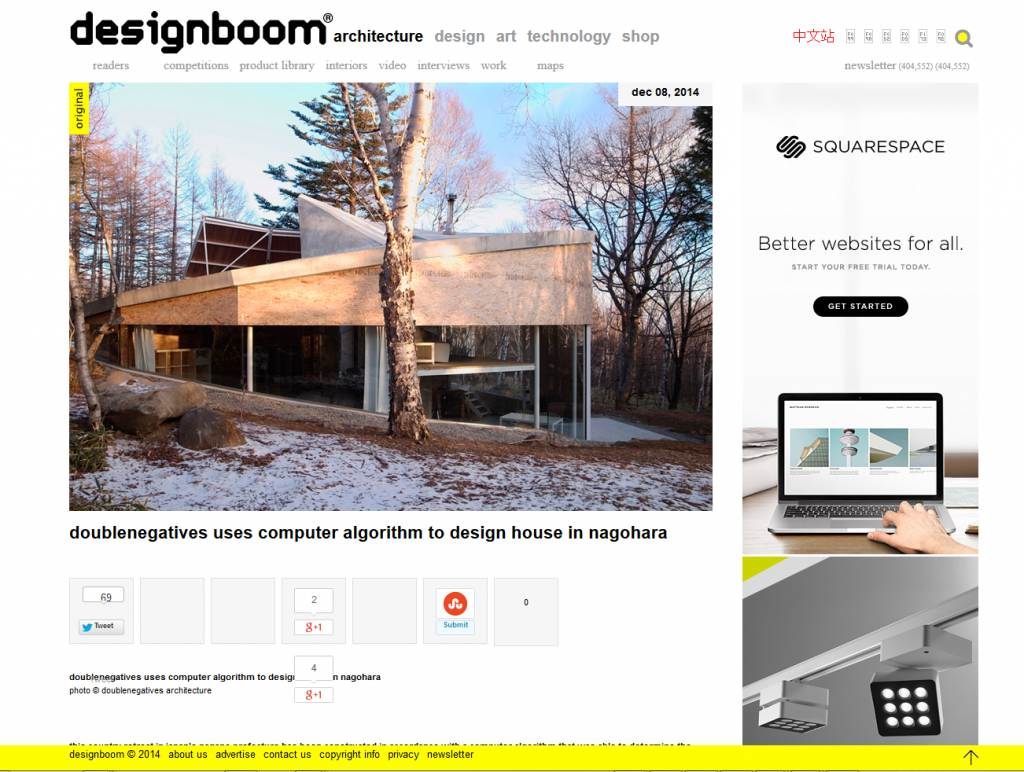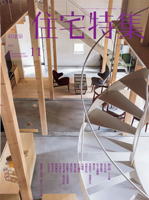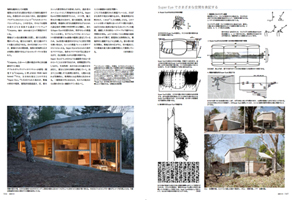 "House in Nagohara" is introduced on Web Magazine de zeen

"House in Nagohara" is introduced on Web Magazine designboom

"House in Nagohara" is introduced on Magazine Jutakutokushu-Shinkenchiku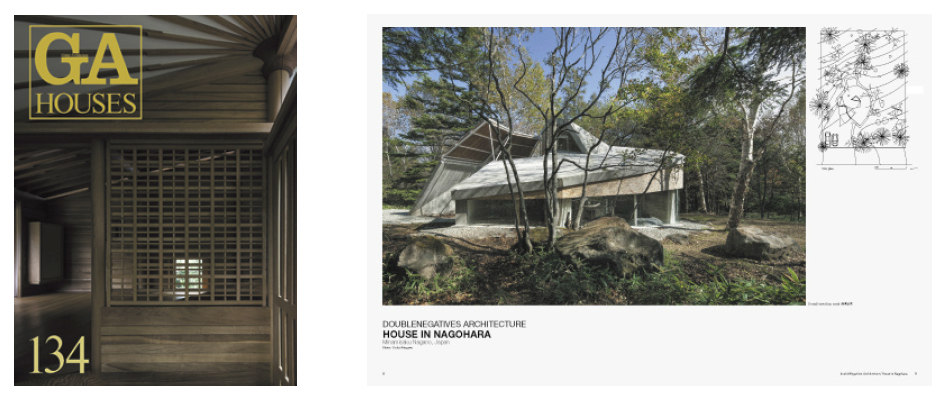 "House in Nagohara" is introduced on GA Houses 134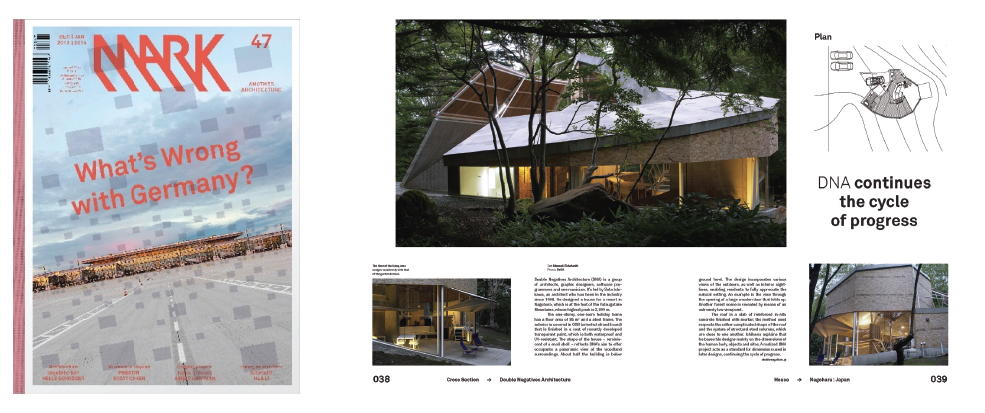 "House in Nagohara" is introduced on MARK Magazine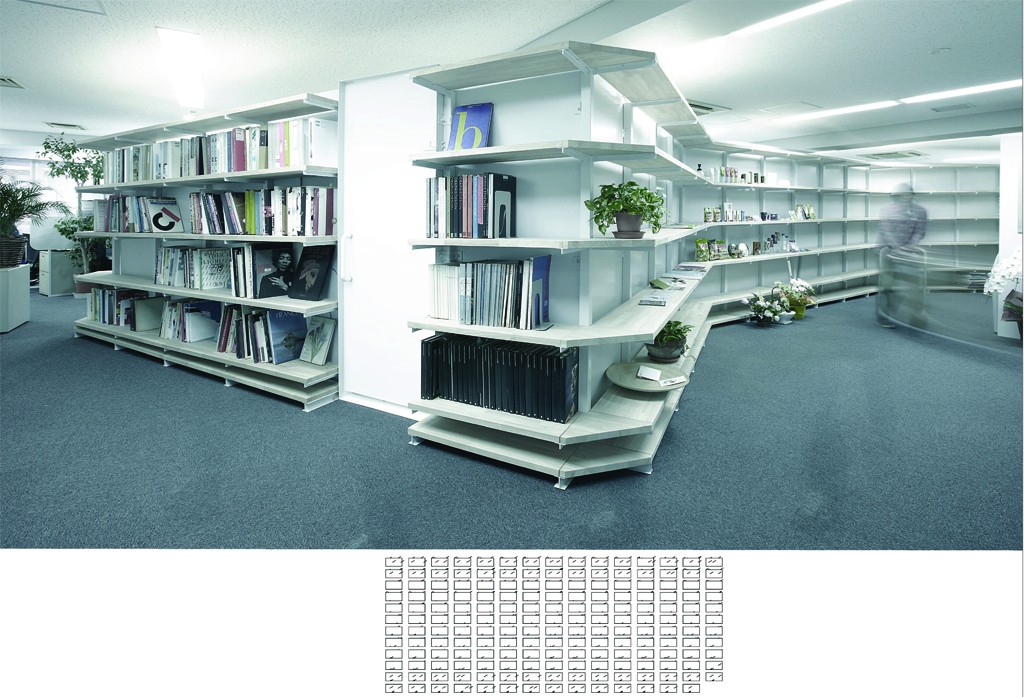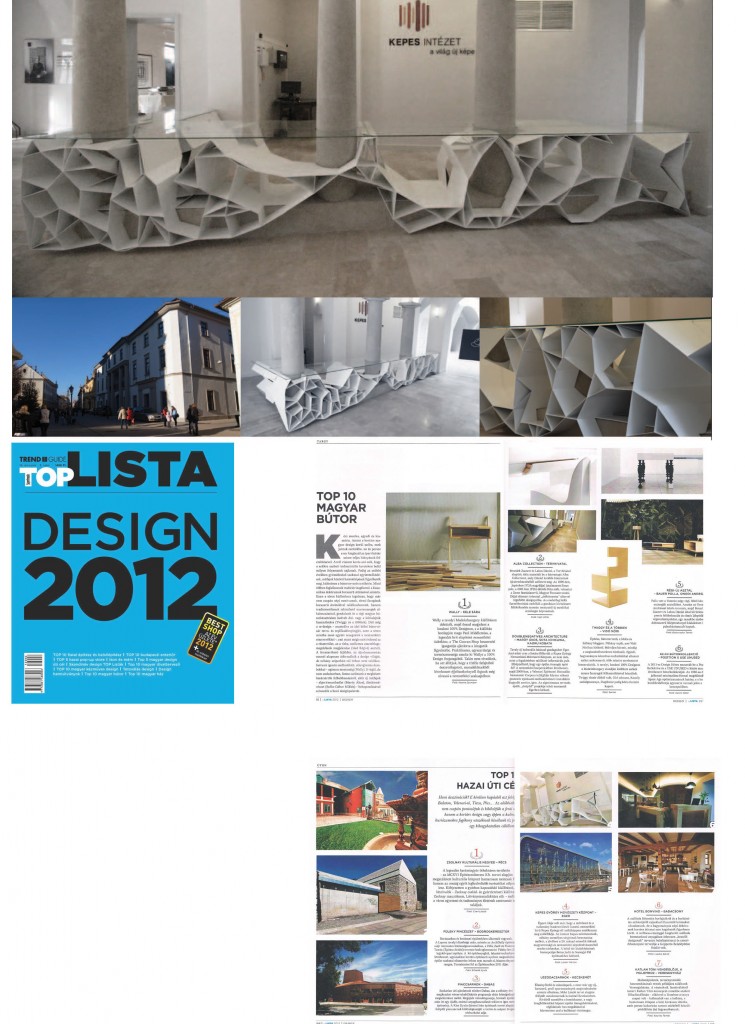 BAU East

"KEPES Institute" is introduced on TOP LISTA DESIGN2012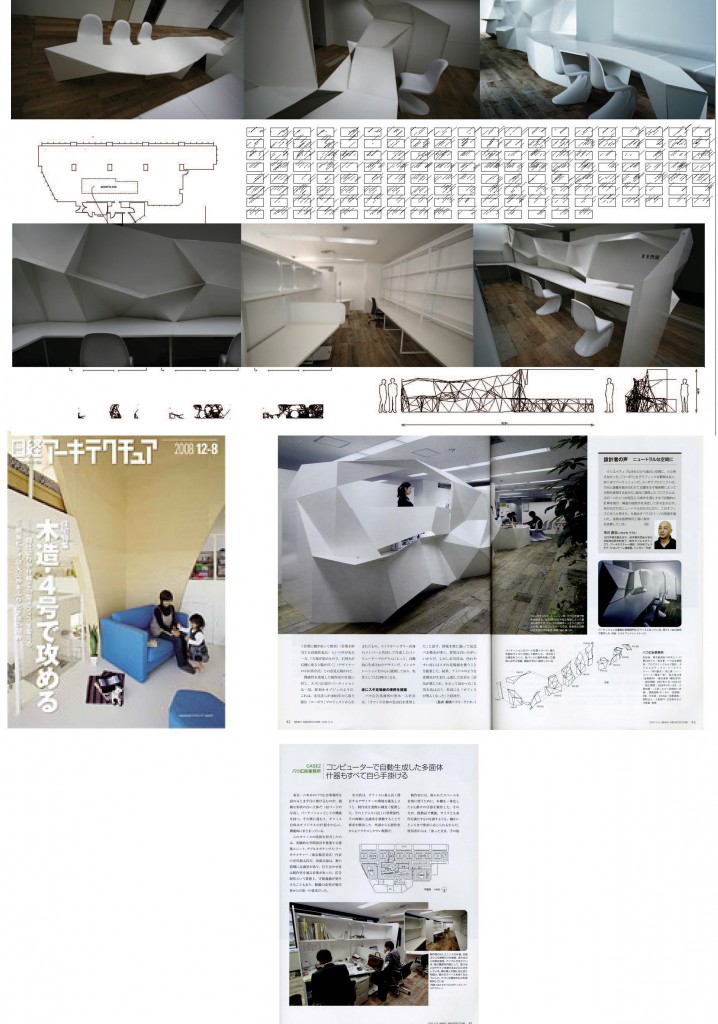 "BAU Advertising Office" is introduced on Nikkei Architecture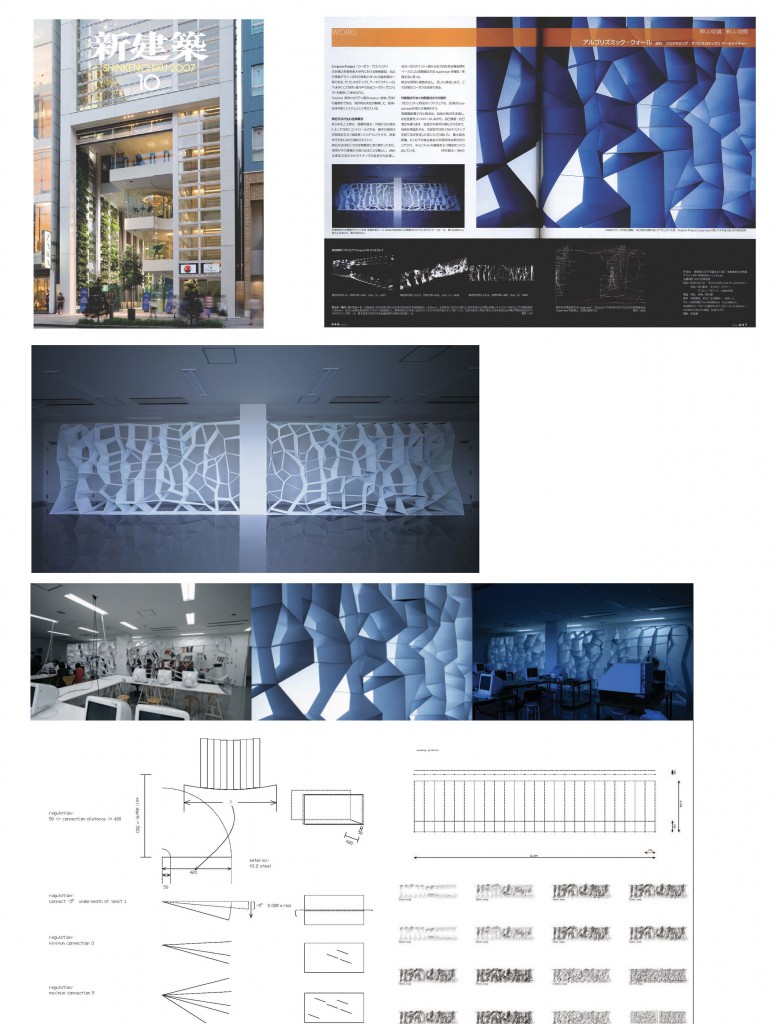 "Tama Art University Algorithmic Wall" is introduced on Shinkenchiku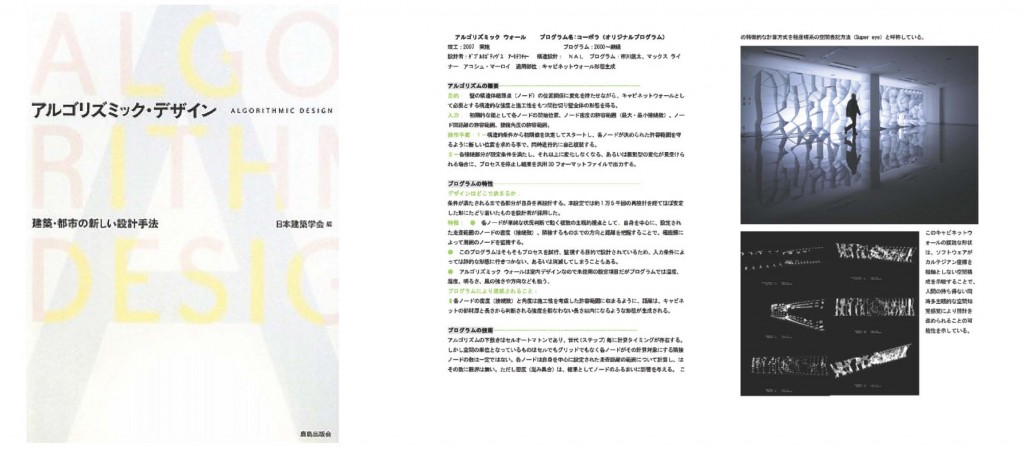 "Tama Art University Algorithmic Wall" is introduced on the book "Algorithmic Design"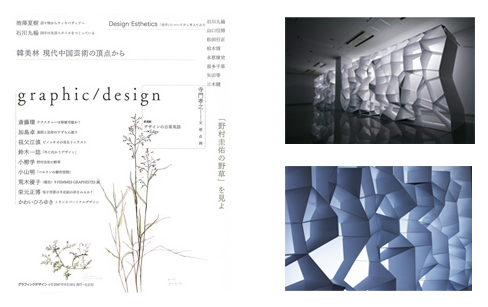 "Tama Art University Algorithmic Wall" is introduced on "graphic / design 04"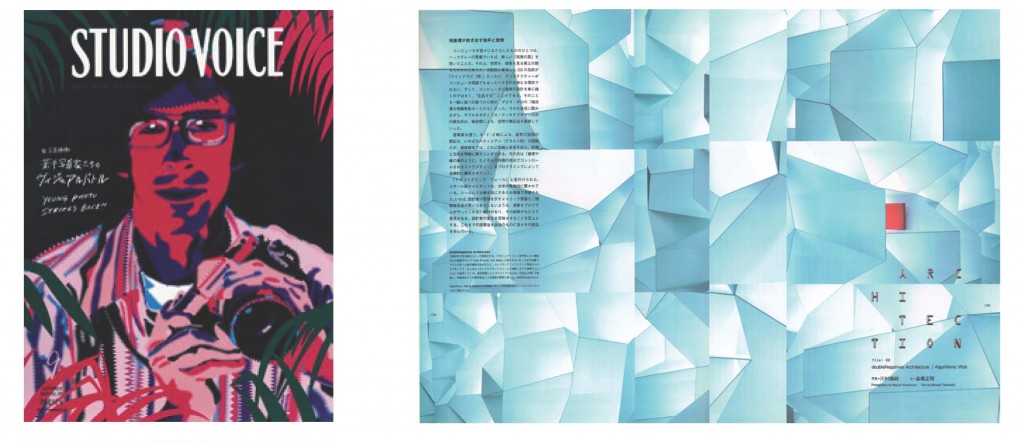 "Tama Art University Algorithmic Wall" is introduced on STUDIO VOICE Magazine